I can relate....
I can relate....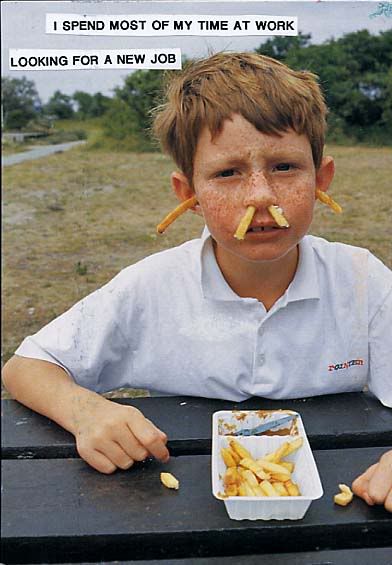 I kinda like my job. Don't want a new one. But dammit, I've been spending too much time there, lately. Too much worky makes Tommy crazy.
More than that, it makes me a dull boy.
And seriously, I wasn't
that
interesting to start with.
Picture via
10,000 Monkeys and a Camera