Scrat
Scrat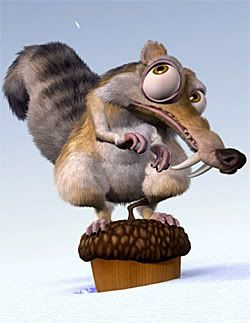 Granted, I've had a couple beers, but Scrat may be the highest expression of comic art in all of
cinematic
human artistic history.
Right after Michael Winslow's character in the Police Academy movies.
Do you know how much of my life was spent wishing I could emulate noises like Michael Winslow?
Eons.
But, it's neither here nor there.
Ice Age 2 isn't a bad flick, but the Scrat moments push it over the top.
That stuff's inspired.