Ivan
Ivan
This is what I get for making that crack about God trying to give Florida a hint with the hurricanes.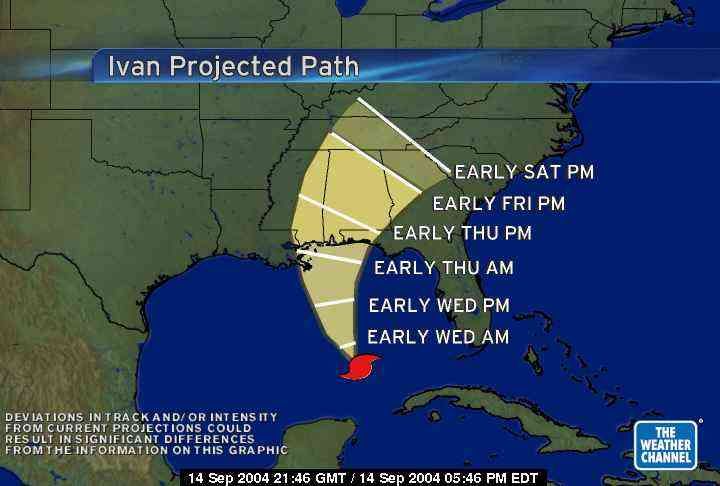 Come Friday, I'll likely be knee deep (maybe literally) in the watery, windy remnants of Hurrican Ivan.
Unless I do something to entertain, and not anger the Good Lord.
I wonder if he wants I should sing from "Annie...."