Maybe they're related
Maybe they're related
Breaking my own no-politics rule:
You know, ever since Condoleeza Rice burst onto the public scene, I've tried to remember who she reminded me of.
Pete
hit the perfect picture, and it hit me.
Maybe they're related.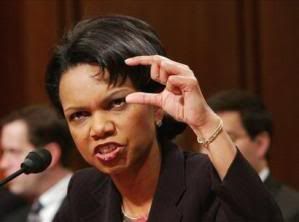 Condy
and: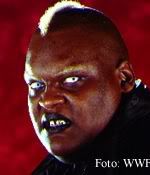 World Wrestling Entertainment's Viscera
Now, Condy dresses
much
better. Viscera prefers capes and vests that seem to be fashioned from trashbags.